Tooth Extraction San Bernardino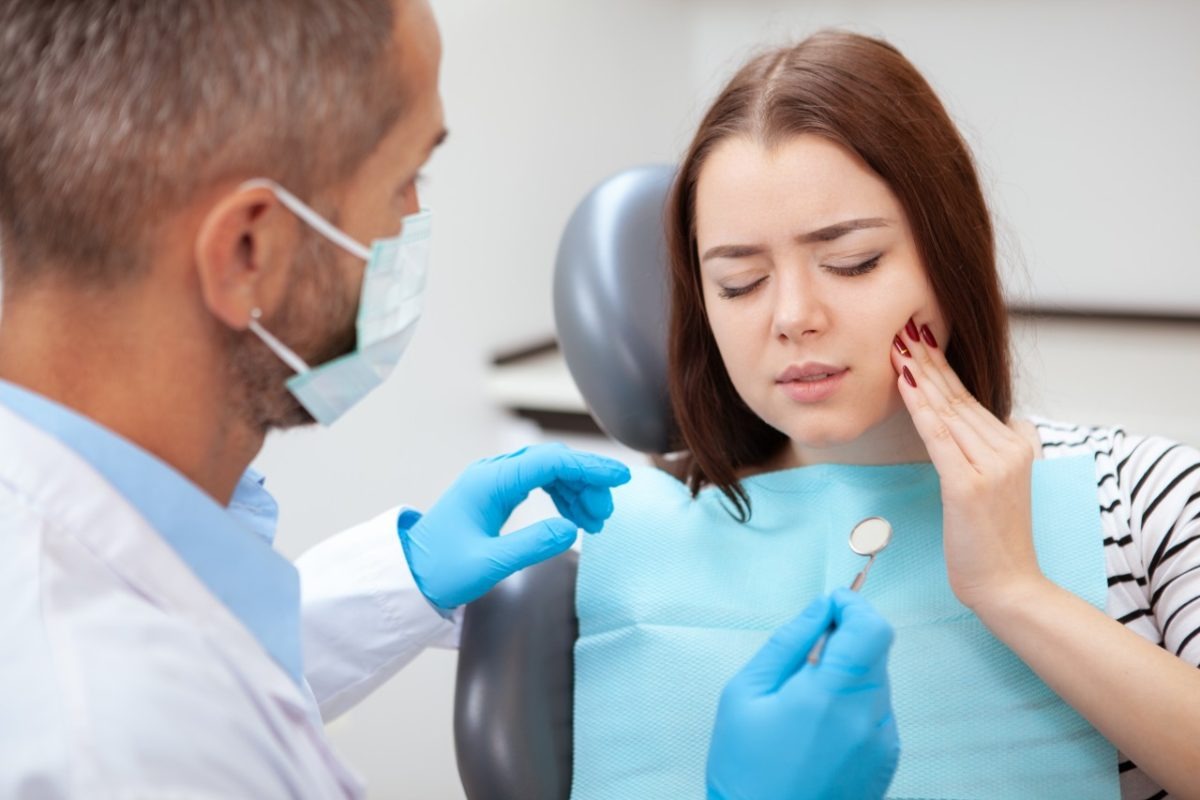 In an ideal situation, you can keep all your teeth with you throughout your life. However, situations can arise where removing a tooth, especially wisdom teeth, can prove the best option for your overall oral health. With a visit for professional tooth extraction in San Bernardino at Dream Smile City, you can address dental problems in their early stages, protecting your dental health in the long run.
At Dream Smile City, we deliver modern treatments in a friendly and professional atmosphere for optimal results. With a wide range of dental care options, including tooth extraction, wisdom teeth removal, and more, in San Bernardino, we are here to help you keep your smile at full health.
Tooth Extraction Overview
Tooth extraction entails the removal of a tooth or teeth from the mouth. If tooth decay has progressed to a severe point, or you have dental pain that can't be relieved by any other means, tooth extraction may be necessary. Your dentist will determine if a tooth extraction is necessary and discuss all the options with you before proceeding.
Wisdom tooth removal is the most common type of tooth extraction. Wisdom teeth are molars that erupt in the back corners of your mouth, usually between the ages of 17 to 25. When wisdom teeth emerge, they can cause problems ranging from crowding and misalignment to tooth decay and infection. The key is to remove them before they start causing lasting issues, and tooth extraction is the best way to address this problem.
At Dream Smile City, we understand that tooth extraction can be a stressful and intimidating experience for many patients. That's why our team of dentists provides gentle tooth extraction services in a calm and relaxing atmosphere. Your dentist will explain all the steps involved in your tooth extraction treatment so that you are always in the loop.
Benefits of a Tooth Extraction
Tooth extraction can help relieve symptoms, restore your confidence in your smile, and improve your overall oral health. Here are some of the main benefits tooth extraction offers:
Improved dental hygiene
Reduced toothache pain
Prevent teeth overcrowding
Risk reduction for tooth decay, gum disease, and other infections
Better ability to eat and speak comfortably
Improved overall oral health
Signs You Need to Have a Tooth Removed
Knowing when you need tooth extraction is not always easy. Here are some of the signs that tooth extraction might be necessary:
Severe toothache
Swollen or bleeding gums
Pus around tooth and gum line
Difficulty chewing or speaking
Loose tooth
Crowding of teeth
If you notice any of these symptoms, we recommend calling us to set up an appointment as soon as possible to address the problem. The target outcome is that you have both symptom relief and lasting dental health.
What Is a Tooth Extraction Procedure Like?
The tooth extraction procedure begins with a consultation to determine the best way to proceed. Depending on the tooth's condition, your dentist may recommend local anesthesia or general sedation, the latter is usually best for more involved cases.
Once you're comfortable and relaxed, your dentist will use specialized tools to remove the tooth from its socket. Afterward, a gauze pad is placed over the area to stop the bleeding and allow for clotting. Your dentist may also provide post-surgery instructions to ensure a smooth recovery process. Typically, the extraction process takes under an hour, with some procedures being even shorter.
How Long Is the Recovery?
Most tooth extraction patients recover in only a few days. After the procedure, your dentist will provide specific post-extraction instructions that may include:
Take any prescribed medications
Apply an ice pack to reduce swelling
Avoid hard and crunchy foods for a few days
Refrain from using a straw or smoking
Use a salt water rinse for a few days
What Are My Options After Tooth Extraction?
After tooth extraction, you may need to replace the tooth with a dental implant or a bridge. You can talk to your dentist about all the tooth replacement options that are available and see which one is the best solution for you. But you can rest assured that we have an option to restore your smile to fullness. For wisdom teeth, you will not need to worry about replacing them.
Schedule Your Appointment Today
If you have a tooth that is being problematic, you want a team of experienced professionals on your side. Contact Dream Smile City to set up your appointment for a visit to our expert in tooth extraction in San Bernardino today, giving your smile the ideal remedy to have it back to full health. We look forward to keeping your smile at its finest through a history of dental excellence.
Skip to content