Root Canal San Bernardino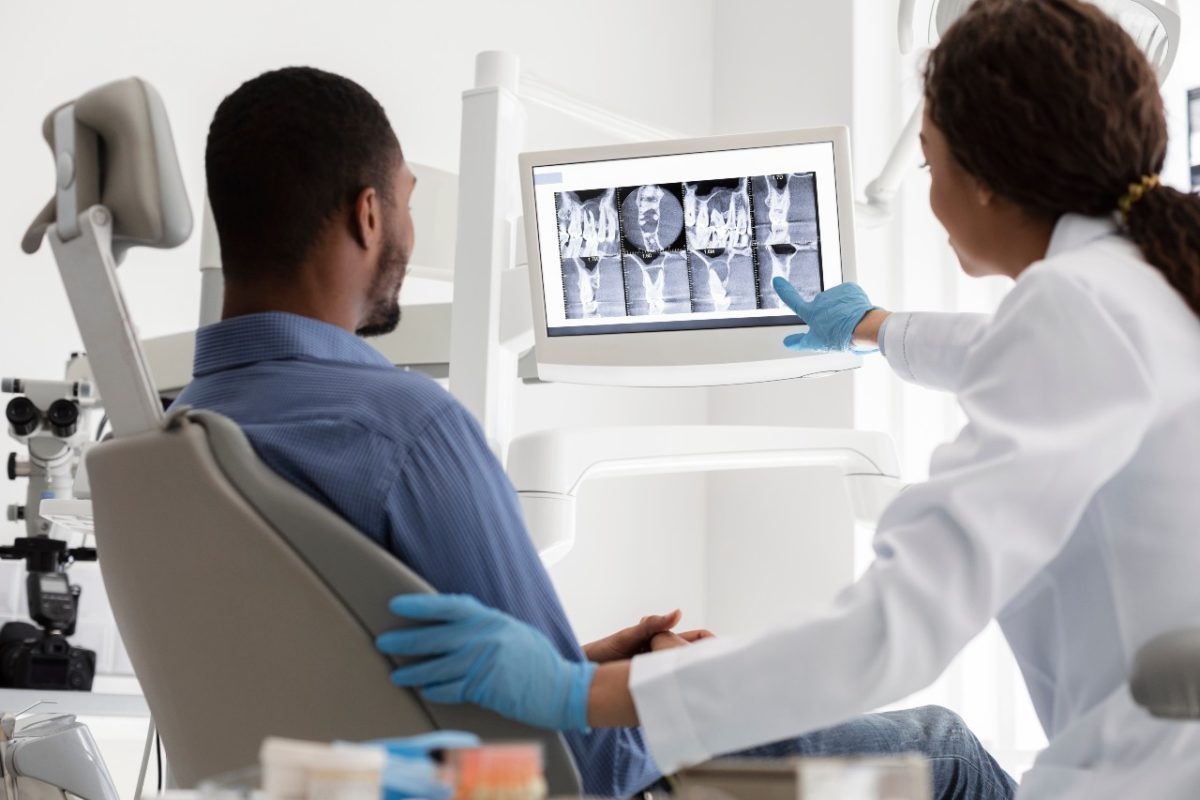 If your tooth is infected or at risk for infection, you may need a dental treatment to seal it back up. With a visit for a professional root canal in San Bernardino at Dream Smile City, you can tackle tooth infections in their early stages, protecting your dental health in the long run.
At Dream Smile City, we deliver modern treatments in a friendly and professional atmosphere for optimal results. With a wide range of dental care options, including root canals and more, in San Bernardino, we are here to help you keep your smile at full health.
What Is a Root Canal?
A root canal is a dental treatment for the removal of infected tissue or damaged pulp from inside your tooth, with a focus on saving it and keeping it healthy. With root canals, your dentist can save an infected tooth by cleaning out the infection and sealing it shut to prevent future issues. The root canal procedure involves creating an opening in the crown of your tooth, removing any affected material, and then sealing it shut.
Benefits of a Root Canal
A root canal can save a damaged or infected tooth that would otherwise need to be removed. It helps reduce the chance of infection, and in turn reduces your risk of additional dental problems. Additionally, root canals can help improve your overall oral health by preserving a functional tooth for years to come. When you have this procedure performed by an experienced surgeon, you can expect benefits that include:
Quick and comfortable treatment
Almost immediate relief from painful symptoms
Protect your tooth
Prevent the infection from spreading
Keep your smile healthy and whole
Signs You Need to Have a Root Canal
If you're experiencing any of the following, it may be a sign that you need to visit Dream Smile City for root canal treatment in San Bernardino:
Sensitivity or pain when biting or chewing
Tooth discoloration
Tenderness or swelling around the affected tooth
Persistent bad breath or a bad taste in your mouth
Tooth decay or damage
Sudden stop of pain (which means the infection might have killed all the nerves in the tooth)
Don't wait until the problem gets worse: visit Dream Smile City for root canal treatment in San Bernardino and get the care you need to restore your smile. Schedule an appointment with us today to start enjoying dental health again!
What Is a Root Canal Treatment Like?
The biggest question our patients typically have is about how a root canal feels. The good news is that with modern techniques and local numbing, you should have a comfortable procedure that feels about the same as a routine filling.
The root canal procedure is typically done in one or two visits, and can be completed without pain due to the use of an anesthetic. Depending on your specific needs, medication may also be prescribed to combat any remaining infection after the root canal. In the end, the result should be a tooth that is back to health and can remain a part of your smile for years to come. However, it will still be vital to maintain a healthy oral care routine and make lifestyle choices to prevent future decay or damage to the tooth.
How Long Do Root Canal Results Last?
With proper care and maintenance, root canals typically last a lifetime. The root canal sealant, which is used to close up the tooth, also helps guard against further damage, as root-canal treated teeth are more susceptible to fractures if not properly taken care of. Still, we recommend being extra attentive to keeping the affected tooth clean, as tooth decay can always start again without proper care. Also, be sure to visit us twice a year for checkups to ensure that any problems are caught before they can pose a risk to your health.
Schedule Your Appointment Today
If you have a tooth that is showing signs of infection, you want a team of experienced professionals on your side. Contact Dream Smile City to set up your appointment for a visit to our expert in treatments for a root canal in San Bernardino today, giving your smile the ideal remedy to have it back to full health. We look forward to keeping your smile at its finest through a history of dental excellence.
Skip to content