Emergency Dentist in San Bernardino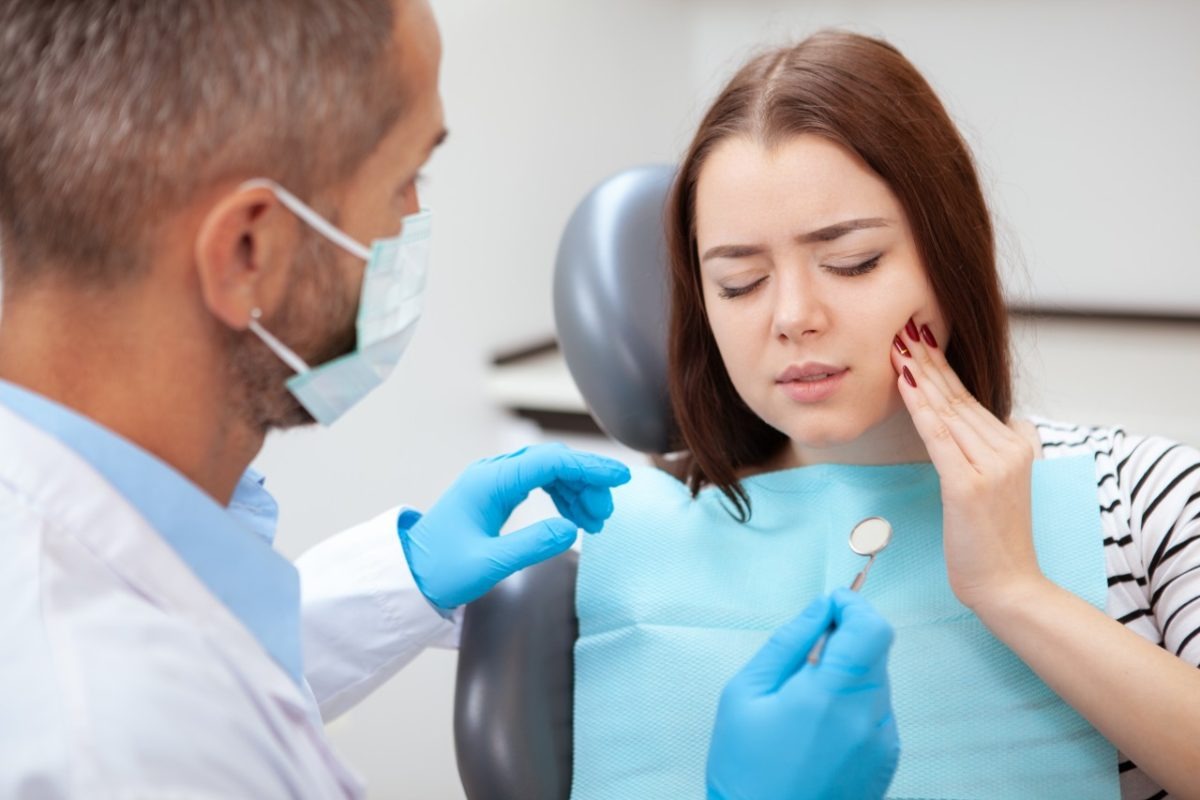 From injuries to infections, dental emergencies may appear without notice. But they also require treatment as soon as possible in most cases. With a visit to our emergency dentist in San Bernardino at Dream Smile City, you can get relief and improve your smile's health with a same-day appointment.
At Dream Smile City, we focus on delivering modern treatments in a friendly and professional atmosphere. With a wide range of dental treatments in San Bernardino, we are here for all your oral health needs, especially when the unexpected happens.
What Is a Dental Emergency?
Dental emergencies can vary depending on the severity of your condition, but the common factor is that they require timely treatment. If you find yourself with a dental emergency, you will want to visit a dental office as soon as possible. That is why Dream Smile City provides same-day appointments for patients who need treatment right away, giving them quick and professional care to keep them healthy. Common conditions or events that might cause a dental emergency include:
Significant breaks or cracks in a tooth
Dangerous signs of an infection
Having a tooth knocked out
Other damage to teeth or dental prosthetics (such as dental implants, bridges, or crowns)
Signs You Need an Emergency Dentist
While some emergencies are quite obvious, others might be slightly more subtle. Our advice to patients is that if they have any sudden dental trouble, the best solution is to at least call our office. One of our trained specialists will help you determine if you have an emergency on your hands, and schedule you for a same-day appointment if you do.
Some emergency signs include:
Severe toothache
Bleeding in your mouth
Broken or cracked teeth
Facial injuries and trauma
Knocked out permanent teeth
Lost fillings, crowns, veneers, and other dental prosthetics
If you are experiencing any of these emergency symptoms, please feel free to contact us for emergency treatment and keep your smile healthy.
What's an Emergency Dental Treatment Like?
When you arrive at our emergency dentist in San Bernardino, we will start with a thorough evaluation to determine the cause of your emergency. Depending on the situation, our emergency team may need to take X-rays or perform other tests in order to determine what treatment is needed.
In some cases, emergency treatments can be performed right away and include emergency fillings, emergency root canals, and emergency extractions. We are also equipped to handle emergency oral surgery when needed. After the emergency treatment is completed, our team will provide you with after-care instructions and help you find a long-term solution for any underlying problems that may have caused the emergency in the first place.
Common Dental Emergency Treatments
At Dream Smile City, we are equipped to handle emergency treatments for any and all dental needs. Here are some of the emergency treatments that we provide:
Tooth Extractions: If a tooth is irreparably damaged or infected past the point of repair, it may need to be extracted. Our emergency team will quickly perform the extraction while ensuring that the patient is comfortable throughout the process.
Root Canals: If a tooth has been damaged to the point where its nerve has become infected, it may require emergency root canal treatment. During this procedure, our emergency team will remove the infected nerve while preserving the structure of your tooth.
Emergency Fillings: Damaged teeth can be emergency filled to prevent further damage and restore their functionality.
Emergency Surgery: Some situations may require emergency surgery if the damage is too severe. Our emergency team is equipped to perform all emergency surgical procedures safely and efficiently with a focus on restoring your health and your smile.
The emergency dental care at Dream Smile City ensures that you receive the treatment you need right away. Our emergency team is available seven days a week, so don't hesitate to contact us if you are in need of timely, compassionate care from a team of experienced dental professionals.
Schedule Your Appointment Today
If you have a dental emergency on your hands, you want a team of experienced professionals on your side. Contact Dream Smile City to set up your appointment for a visit to our emergency dentist in San Bernardino today, giving your smile the timely care it needs to stay at its finest.
Skip to content