Teeth Whitening in San Bernardino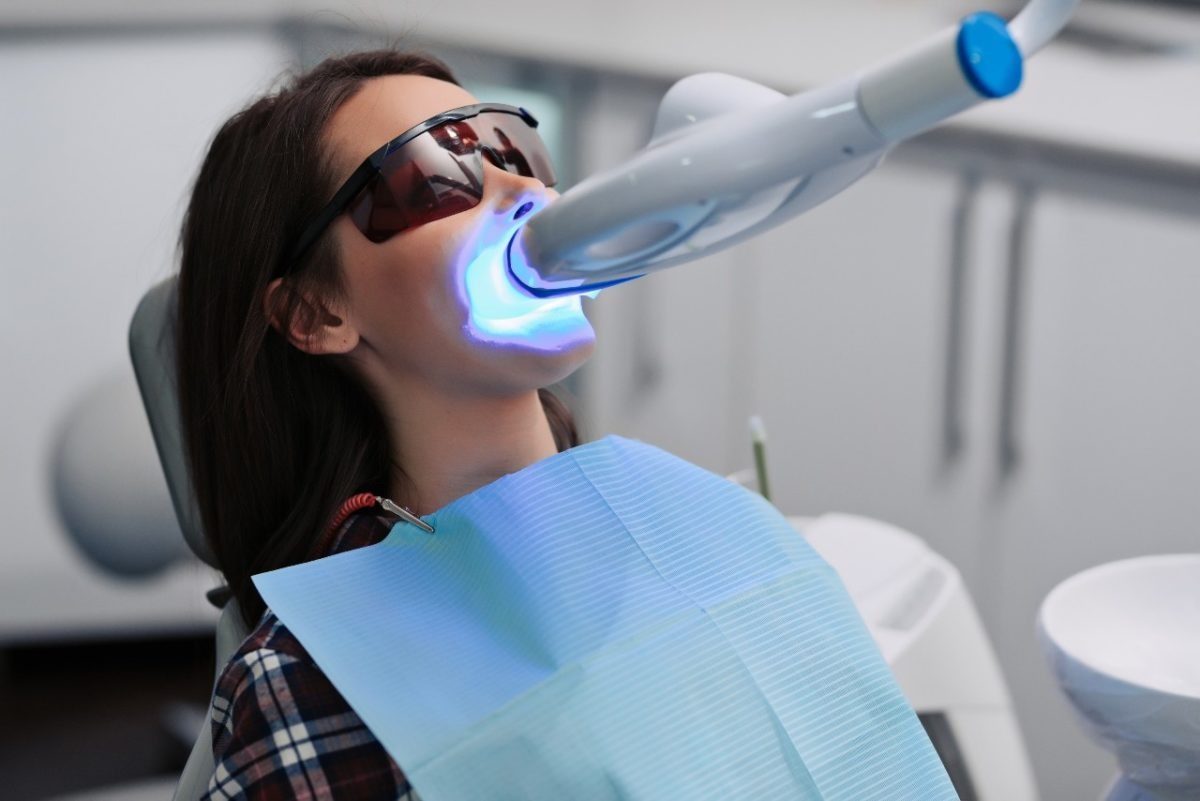 Having a smile full of bright teeth is a key factor in feeling confident and enjoying sharing your smile with those around you. With a visit for professional teeth whitening in San Bernardino at Dream Smile City, you can get your smile looking at its ultimate best with reliable dental treatments. Quickly, reliably, and safely.
At Dream Smile City, we focus on delivering modern treatments in a friendly and professional atmosphere. With a wide range of cosmetic dental treatments, including teeth whitening and more, in San Bernardino, we are here to help you make your smile look as impressive as possible.
What Is Teeth Whitening?
Teeth whitening is a cosmetic dental treatment that helps to restore teeth to their natural white color. It involves the application of a strong bleaching agent, such as hydrogen peroxide, to lighten teeth. This can help reduce discoloration and staining, which are caused by coffee, tea, cigarettes, and other lifestyle factors. While you likely have seen many whitening kits at drug stores or supermarkets, these are not the same as a professional whitening treatment. Dentists use higher-grade materials and have extensive experience in how to apply them safely while also generating more substantial results.
Signs You Could Benefit from Teeth Whitening
If you have teeth that appear yellow, gray, or brown in color, teeth whitening could be an effective treatment to help lighten these teeth. In some cases, teeth may not even require a full whitening procedure. With just one visit for teeth whitening in San Bernardino at Dream Smile City, we can tell if this is the case and provide the appropriate teeth whitening treatment. For more extensive stains, patients may want to try dental veneers as a way to restore their smile's beauty. These thin shells are placed directly over the target teeth, allowing for complete visual restoration of the treated area.
At Dream Smile City, we offer a range of teeth whitening treatments in San Bernardino to help you get your teeth looking their best. Whether it is a full teeth whitening procedure or simply touch-ups for already white teeth, our experienced dentists can provide the perfect teeth whitening solution for you.
What's a Teeth Whitening Treatment Like?
The teeth whitening treatment at Dream Smile City is designed to make the entire process as easy and convenient as possible. After a full consultation to determine the best teeth whitening procedure, we will apply a strong bleaching agent directly to your teeth. This can be both safe and effective in helping reduce discoloration and staining from teeth over time.
The teeth whitening procedure at Dream Smile City is often a quick and painless process. In most cases, teeth can be lightened in a single appointment, though multiple treatments may be necessary for deeper stains or discoloration. Our dentists will discuss the best teeth whitening solution for you during your consultation. The good news is that each session can be quick, and is generally under one hour.
How Long Does the Treatment Last?
Patients should be able to see results almost immediately after their treatment session, going back out of the office with a brighter smile. The teeth whitening results from a teeth whitening treatment at Dream Smile City can last up to several months, depending on the individual. We recommend scheduling regular teeth cleanings and checkups with our dentists in order to maintain your teeth's white color for as long as possible. However, it is also important to remember that some patients with more significant discoloring might need a second follow-up treatment to see the results they want.
Also, lifestyle factors are important to consider when looking at how long your results can last. For patients who have habits that can stain teeth (e.g., smoking, coffee, and tea), they may begin to see new discoloration after some time.
Schedule Your Appointment Today
If you have concerns about how your teeth look or if they are discolored, you want a team of experienced professionals on your side. Contact Dream Smile City to set up your appointment for a visit to our expert in teeth whitening in San Bernardino today, giving your smile the ideal treatment to have it be bright once more. We look forward to doing our part in keeping your smile at its finest in terms of both health and aesthetics.
Skip to content