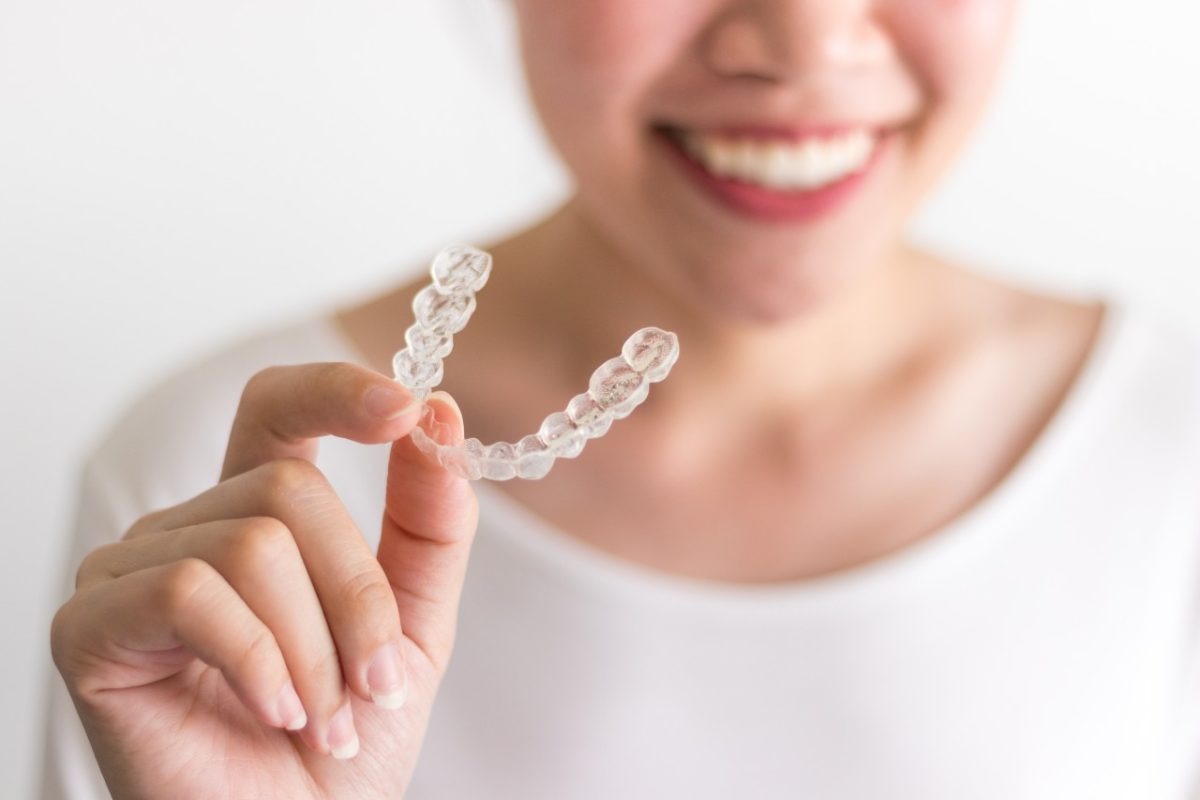 Having misaligned or overlapping teeth can be a cosmetic concern, but it also impacts your dental health on the whole. By treating these concerns, you not only improve your health, but you can give your quality of life and confidence a boost. When you start Invisalign in San Bernardino at Dream Smile City, you can bring your teeth into alignment through a subtle yet effective treatment process.
At Dream Smile City, we deliver modern treatments in a friendly and professional atmosphere for lasting results our patients can enjoy. With a wide range of dental care options, including orthodontic options, in San Bernardino, we are here to help you bring the best out of your smile.
What Is Invisalign?
Invisalign is an innovative orthodontic treatment that uses a series of clear aligners to straighten teeth over a period of several months. Invisalign's unique design allows you to have a discreet and comfortable experience, with results that last for years. Unlike traditional metal braces, Invisalign eliminates the need for brackets or wires, making your dental care more subtle while still giving you a set of aligned teeth. Patients tend to choose this orthodontic path because it allows them to have all the benefits of a straighter set of teeth without much of the inconvenience patients might face with traditional braces.
Benefits of Invisalign
Invisalign provides a number of unique benefits that make it an attractive option for many patients. Some of the key benefits of Invisalign is that the treatment is:
Discreet and virtually invisible
Comfortable to wear, with no metal wires or brackets rubbing against the gums or cheeks
Removable, so you can take them out while eating and drinking
Completely customizable to fit your specific needs
At Dream Smile City, we are proud to offer Invisalign in San Bernardino for our patients who are looking for a discreet and comfortable orthodontic solution. We can help you get the smile of your dreams with Invisalign's personalized aligners, giving you the confidence that comes from having straight and healthy teeth.
Signs Invisalign Is Right for You
If you're considering Invisalign as your orthodontic treatment of choice, there are a few signs that this treatment option may be the right one for you. If any of the following apply to you, Invisalign could be an attractive solution:
You have moderate misalignment in your teeth
You have overcrowded teeth
You have gaps in your teeth
You want a discreet and comfortable treatment option
If Invisalign seems like the right choice for you, then you can schedule an appointment with us today to discuss your options available in our San Bernardino office. Our team at Dream Smile City can provide you with all the information you need to make an informed decision about your dental treatment every step of the way.
What Is the Invisalign Process Like?
The Invisalign process begins with a consultation, where our dentists will be able to evaluate your dental health and provide an estimate on the treatment timeline and if it is right for you. Once that's done, you will receive several sets of Invisalign aligners over the course of your treatment. These aligners are designed to gradually move your teeth into their new positions, providing straighter and healthier looking teeth. Invisalign also can require occasional refinements, so if you need any adjustments or corrections during your treatment process, those can be taken care of with a quick visit to our office. We recommend keeping your aligners in as often as possible, ideally for at least 22 hours a day, only removing them for meals and to clean the trays and your teeth. The longer they are in each day, the sooner your treatment will be complete.
How Long Does Invisalign Take?
The Invisalign process can take anywhere from 6-18 months depending on the severity of your misalignment, but our team at Dream Smile City will be able to give you a more accurate timeline after your consultation. In any case, Invisalign is usually a bit faster than traditional braces and provides an effective way to realign teeth without the bulk of metal brackets or wires. However, treatment duration can vary, and also depends on how well the patient follows their treatment requirements. For example, patients will need to keep their aligners on for at least 22 hours every day, or they may not prove as effective.
Schedule Your Appointment Today
If you have teeth that need to be aligned, you want a team of experienced professionals on your side. Contact Dream Smile City to set up your appointment for a visit to our experts in orthodontic care for Invisalign in San Bernardino today, giving your smile the ideal path toward lifelong health. We look forward to keeping your smile at its finest through a process of dental excellence.
Skip to content