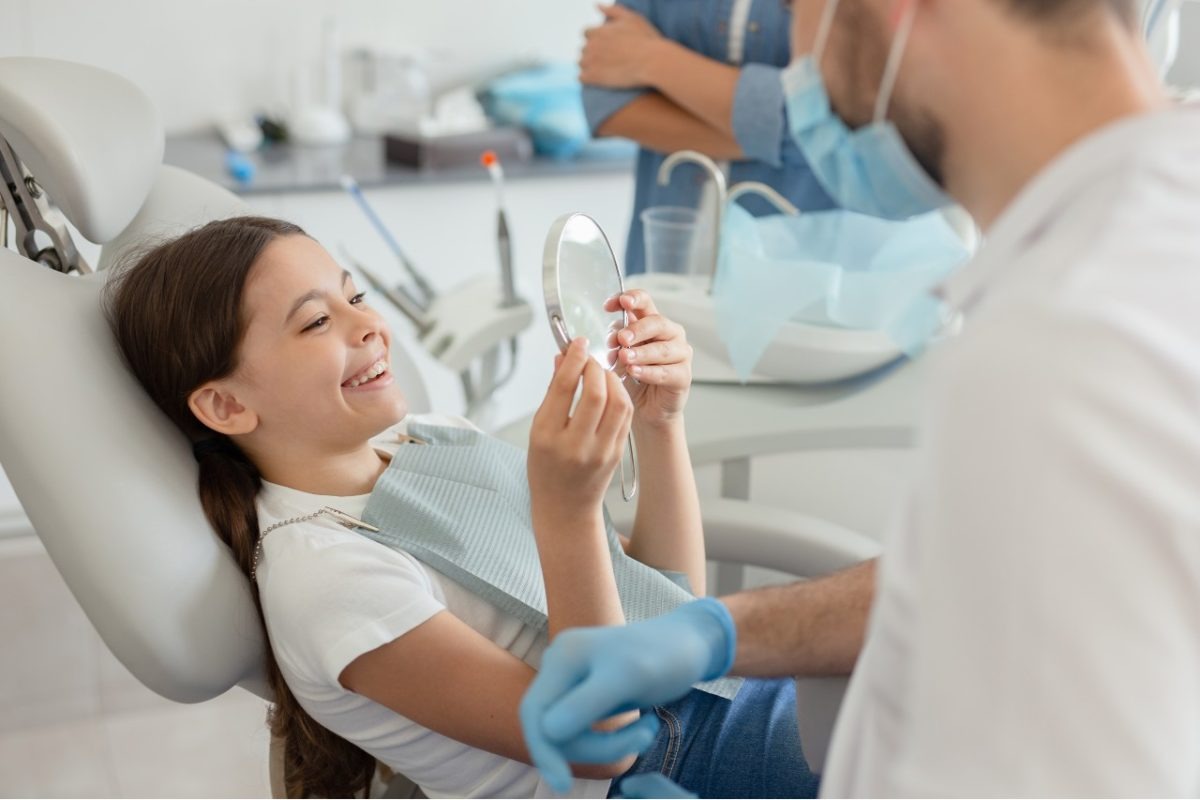 Damaged or discolored teeth can pose a challenge for patients, impacting how they feel about their smile and affecting their quality of life on the whole. Fortunately, restoring a tooth can be a fast and comfortable experience for patients who choose tooth bonding. With a visit for professional dental bonding in San Bernardino at Dream Smile City, you can get your smile looking at its ultimate best with reliable dental treatments while also boosting the strength of your treated tooth.
At Dream Smile City, we deliver modern treatments in a friendly and professional atmosphere for optimal results. With a wide range of cosmetic dental treatments, including dental bonding and more, in San Bernardino, we are here to help you make your smile look as impressive as possible.
What Is Dental Bonding?
Dental bonding is a dental treatment that involves the application of a composite resin material to repair any dental defects like chips, discoloration, and cracks in your teeth. This dental bonding material provides strength and durability to the treated tooth, ensuring an improved aesthetic look for your smile. The results look and feel just like your natural teeth, but provide enhanced stability and a cosmetic benefit at the same time.
At Dream Smile City, our dental team are renowned for their dental bonding services, having the experience and expertise to ensure that you get quality dental treatments. Using a dental bonding material that is matched to your existing teeth in order to provide an even look, our dental team will help you achieve optimal dental health.
Signs You Could Benefit from Dental Bonding
One of the benefits of dental bonding is that it is open to a very wide range of candidates. If you experience any of the following signs, dental bonding could be the perfect dental treatment for you:
Gaps between teeth
Uneven or crooked teeth
Chipped or cracked teeth
Discoloration on your teeth
To learn if dental bonding is your ideal solution, you can set up an appointment with our cosmetic dentist. We can examine your teeth and discuss all your options while working with you to find an optimal personal treatment plan. Even if dental bonding ends up not being right for you, we can help match you with a different treatment so you can count on seeing the outcome you hope for.
What Is a Dental Bonding Treatment Like?
At Dream Smile City, dental bonding is a quick and straightforward dental treatment that can be completed in one visit. Our dental team will begin by preparing the affected tooth before applying the dental bonding material. Once this is done, they will use a special light to cure and harden the material, ensuring it stays securely in place in order to repair minor dental issues and make your smile look complete. In most cases, it can take between half an hour to an hour per tooth, depending on the state of the tooth.
Dental bonding is one of the most reliable dental treatments to help you get the perfect dental results while also boosting your confidence in the process. To learn more about dental bonding or to book your appointment for dental bonding in San Bernardino, contact us today at Dream Smile City!
How Long Does Teeth Bonding Last?
Dental bonding is a dental treatment that provides reliable and long-lasting results. The average dental bonding treatment can last up to 10 years, depending on the affected tooth and how well it is maintained after treatment. As such, it is important to practice dental hygiene for optimal dental health as this will ensure your dental bonding can last as long as possible.
When your bonding begins to wear off, you have a few options. The most straightforward is just to have a new bonding applied to the tooth. But, depending on your situation, you may also be eligible to try out a different procedure, such as dental veneers or crowns, to see longer-lasting results. If you have previous teeth bonding that is wearing down, contact us and we will help you find your ideal solution.
Schedule Your Appointment Today
If you have a tooth that is damaged or discolored, you want a team of experienced professionals on your side. Contact Dream Smile City to set up your appointment for a visit to our expert in dental bonding in San Bernardino today, giving your smile the ideal treatment to have it be bright once more. We look forward to keeping your smile at its finest in terms of both health and aesthetics.
Skip to content