Cosmetic Dentistry in San Bernardino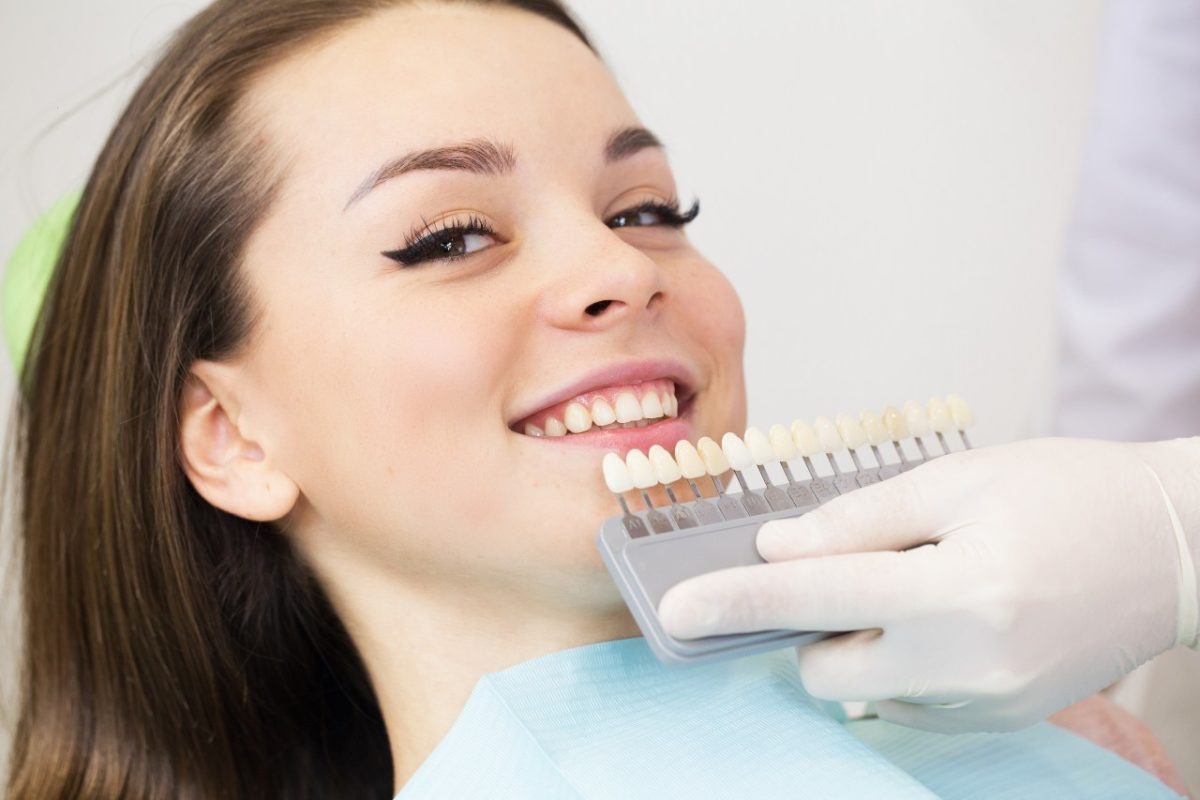 We believe that having a smile that you love is something everyone deserves. But life or genetics can often get in the way of your smile truly shining. With a visit to learn more about cosmetic dentistry in San Bernardino at Dream Smile City, you can get your smile looking at its ultimate best safely and effectively.
At Dream Smile City, we focus on delivering modern treatments in a friendly and professional atmosphere. With a wide range of cosmetic dental treatments in San Bernardino, we are here to help you get your smile looking as impressive as can be.
What Is Cosmetic Dentistry?
Cosmetic dentistry is an area of cosmetic dental care that focuses on improving the appearance of your teeth, gums, and bite. With cosmetic dentistry in San Bernardino, you can make changes to the shape, size, color, and overall look of your smile with a combination of treatments. However, these treatments do not necessarily treat health problems related to your teeth. Still, in many instances, they can provide both functional and aesthetic benefits. For example, Invisalign and dental bonding can both improve how your smile looks, but they can also help it stay healthier.
A cosmetic dentist will work closely with you to design a cosmetic dental treatment that suits your needs and cosmetic goals. They will help you through the entire cosmetic dentistry process, from choosing an appropriate treatment plan all the way to aftercare instructions for maintaining your new smile.
Signs You Could Benefit from Cosmetic Dentistry
If you're not happy with the cosmetic look of your smile, cosmetic dentistry may be the answer for you. Here are some signs that cosmetic dentistry could benefit you:
Stained or discolored teeth
Crooked or misaligned teeth
Missing or gapped teeth
Overly worn-down teeth
Chipped or cracked teeth
If any or all of these apply to you, cosmetic dentistry may be the answer. Visit Dream Smile City to learn more and find out how you can get your smile looking its best with cosmetic dentistry in San Bernardino.
What's a Cosmetic Dental Treatment Like?
At Dream Smile City, cosmetic dental treatments are tailored to you. During your initial consultation, we'll discuss the cosmetic goals you have for your smile and decide on a treatment plan that can help you achieve them.
Once it is decided what cosmetic dentistry treatment would work best for you, a detailed plan will be created. Then, our cosmetic dentist will work with experienced dental technicians and lab staff to create customized cosmetic dentistry solutions for you.
When the cosmetic dentistry treatment has been completed, you'll be able to enjoy a beautiful new smile that you can feel proud of. Our cosmetic dentist will also provide comprehensive aftercare instructions so that your smile maintains its newfound aesthetic.
Popular Cosmetic Dental Treatments
Cosmetic dental treatments can help you achieve a cosmetic look for your smile. Some of the most popular cosmetic dentistry services we offer at Dream Smile City include:
Teeth whitening: This treatment is ideal for patients who have stained or discolored teeth. Professional teeth whitening is a safer and more effective way to whiten your teeth compared to the miscellaneous at-home kits you might find at your local supermarket.
Invisalign: Invisalign is an orthodontic treatment that can help you straighten your teeth by gradually shifting them into the desired position using transparent trays. The end result can improve both the look and health of your teeth and smile.
Dental bonding: Dental bonding is an affordable cosmetic dentistry solution that can be used to correct minor cosmetic flaws, such as gaps between teeth or minor chips. However, it also can strengthen the treated teeth.
Porcelain veneers: Porcelain veneers are thin pieces of porcelain that are attached to the front surface of your teeth. They can give you lasting cosmetic benefits with proper care.
Dental implants, crowns, and bridges: These three options are ideal for replacing one or more missing or highly damaged teeth for a fresh start.
If you're looking for cosmetic dentistry in San Bernardino, look no further than Dream Smile City. With our expertise in cosmetic dental treatments, we can help you get your smile looking its absolute best. Contact us today to book a cosmetic dentistry appointment!
Schedule Your Appointment Today
If you have concerns about your smile's aesthetic, you want a team of experienced professionals on your side. Contact Dream Smile City to set up your appointment for a visit to our expert in cosmetic dentistry in San Bernardino today, giving your smile the ideal treatment to have it turn out stunning.
Skip to content