If you are looking for a dentist in California, you are actually spoiled for choices because there are many dental services providers in the State. Besides general dentistry services, you will have a whole host of various dental services such as orthodontics, pediatric & cosmetic dental services.
There are arrays of service providers around California, and it is obvious for you to get overwhelmed because of the availability of a plethora of options.
In such a situation, people preferably choose their nearest dental service provider or the one with cheaper services or which a friend or peer suggests.
Yet with good suggestions, it is not wise to go for the one who is the cheaper and most straightforward option. In order to make sure that you are making a sound decision while selecting a dentist in California, you need to take note of these three things.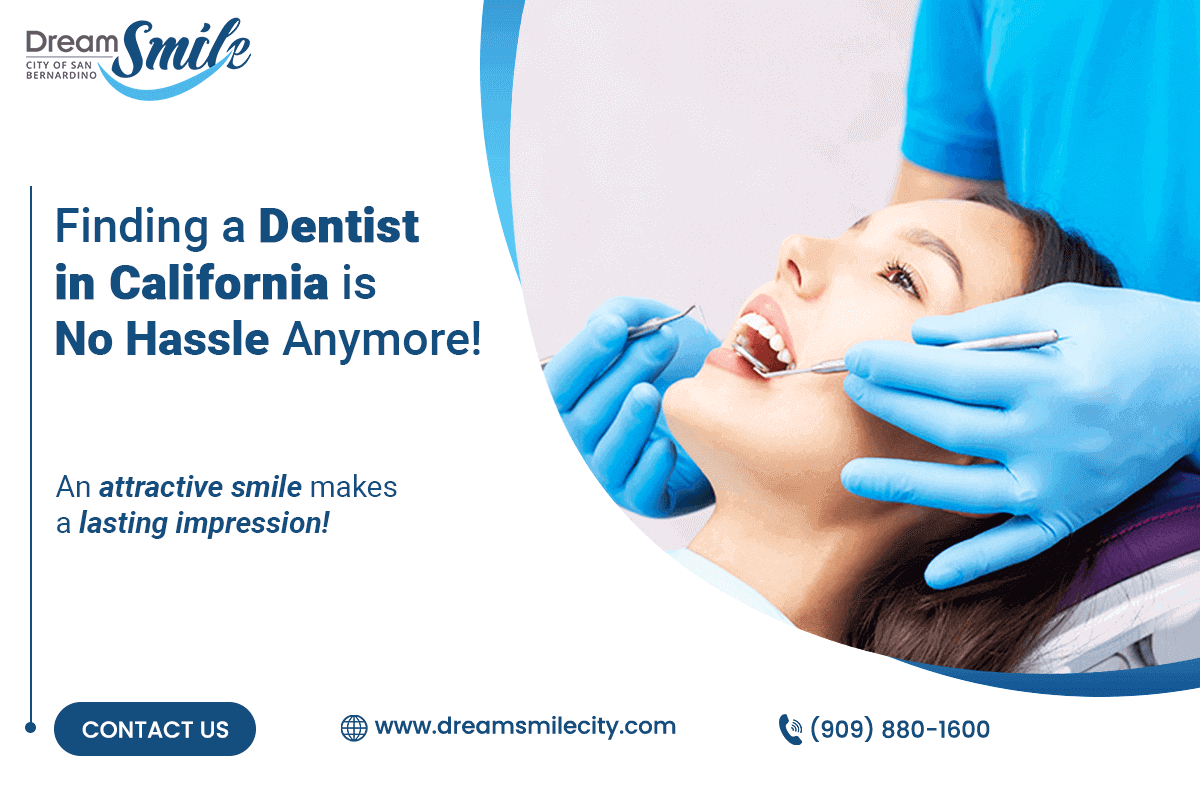 1. Identify what you are looking for?
The first thing you need to consider while making your selection is to work out what you are looking for. Ideally, the best way is to grab a piece of paper and pen and write down what solution you need from a dentist. The next thing that you need to pay attention to is what specialty you are looking for in your dentist. The expertise may include services like, teeth whitening, oral surgeries, or orthodontics.
2. Develop a list of dentists in California
Once you have identified what type of dental services you need, the second step is choosing a few of the best service providers near you based on customer testimonials and the years of services they have been in the business.
Additionally, based on the service and dental practice, prices may vary, so this is something to keep in mind when you're thinking about your budget for oral care.
3. Narrow down your other preferences
Ultimately, as you come to the end of the requirements and skills you are looking for in a dentist in California, not down all other factors that determine your choice of dentist. You need to pay attention to other factors, such as whether you have strong preferences about facilities, the equipment they use, or their attitude towards your health (that you may come to identify at the first meeting).
4. Create a list of sources to choose from
Last but not least, the factor that you need to focus on while choosing a dentist in California is finding a suitable medium. There are mainly three ways of doing this: surfing on search engines, taking recommendations from your peers, or checking the yellow pages. Some additional factors can help you make your final decision, such as checking customer testimonials, procedures offered, and above all, your budget.
Final Verdict
By now, you're now ready to find the one who will serve you the best. By following the entire process mentioned above, i.e., thinking about what specific service and facilities you need, developing a list of prospective dentists in California, narrowing down the final list, and then booking an appointment with them, you'll be sure to find the best option for you.